11 Mistakes Parents Make
Avoiding Romance Scams
Determining SEO Efficiency
Farm To Table Restaurants
Franklin's Lesson For Today
Hiking to Plane Crash Sites
Should You Co-Sign?
Woodstock Inn & Brewery

UpStateNH ~ It's what makes NH special!
UpStateNH.com




'Christmas in June' Dates Announced
Celebration promises to be a very merry fun family event.
Local businesses in Jackson, Bartlett, Glen & Intervale will open their doors to share their northern hospitality and holiday fun in June.
more
►

Get Muddy - Have Fun!
Loon to Host 5th Annual Monster Mud Run
Loon Mountain Resort will host the 5th Annual Monster Mud Run on July 11, a filthy 5k featuring dozens of fun and challenging obstacles, miles of shoe-sucking mud, and a Mini Monsters race for kids.
more
►
USDA Announces Rural Development Value-Added Producer Grants
VT & NH Farmers encouraged to apply.

The grant program provides farmers with up to $250,000 in working capital or feasibility funding to turn raw agricultural products into finished products that increase producer profitability and create jobs.



more

►

Can Your Group Use Some Money?
We explain and explore various funraising strategies.
The way we see it, orgaizations have 7 basic ways of fund-raising. We explore dues, soliciting donations, auctions or raffles, direct sales, corporate sponsorship, grants and events. Hang on to your seat!
more
►

Moose Lottery Deadline Drawing Near
Don't forget, the Moose Lottery deadline is May 29, 2015
Want to hunt moose in New Hampshire this fall? The deadline for entering the New Hampshire moose hunt lottery is May 29, 2015. It costs just $15 for residents and $25 for non-residents to enter the lottery.
more
►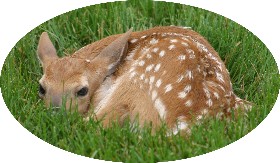 NHF&G Urges You To Leave Young Wildlife Alone!
The best chance a young wild animal has to survive is in its natural environment under the care of its mother.
Well-intentioned individuals often see fawns or other baby animals alone, assume they are abandoned, and take them in to "help" them. Most of the time they are removing the young from the care of its mother, who was waiting to return.
more
►

Is It Time To Consider Cable TV Advertising?
Ever wondered? Here's what you need to know!

Cable TV does work, but you have to creatively engage your target demographic with an appealing idea or offer. Check it out!



more

►
NH Safe Hike Cards Offered
This card may save you thousands of dollars if you need to be rescued.
Voluntary Hike Safe Cards are available from the NH Fish and Game to support Fish and Game search and rescue efforts and be exempt from liability for repaying search and rescue costs in New Hampshire (unless caused by reckless or intentional behavior.)

Annual Golf Tournament
Annual Celebration of Lupines
New England Brewfest
NH Aviation Camp