Find hundreds of free and low-cost booklets on money, health, jobs, housing and more in the Consumer Information Catalog, available online at
http://publications.usa.gov/
. This site serves as a clearinghouse for information from many branches of the US Government.
Many agencies are tasked with educating citizens about topics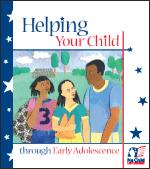 Congress deems important. Some agencies distribute materials directly (NASA for instance), but many more opt to have the Federal Citizen Information Center (FCIC) do the heavy lifting.
The FCIC, part of the General Services Administration's Office of Citizen Services and Innovative Technologies, has traditionally provided publications to consumers via the publications distribution center in Pueblo, Colorado at Pueblo.GSA.gov.
Publications.USA.gov
replaces the former Pueblo site and provides better navigation, search, shopping experience, and now some popular publications in e-reader formats. Additionally, they use social media
channels to keep citizens informed of new publications.
Their search tool is fast but not intuitive. It won't catch and correct spelling errors so be careful. What it will do is connect you to a serious cache of quality publications. As an example, under 'Going Green' there were 57 available publications, 24 under 'Business,' most of which are available instantly as .PDFs. Selected publications are also available free as hardcopies. We suggest you
browse the categories
of interest and be sure to check out the cookbooks.
Business publications we noticed included:
ADA Guide for Small Businesses
Advertising
Building an Inclusive Workforce
Buying a Franchise: A Consumer Guide
Choosing a Retirement Solution for Your Small Business
Copyright Basics
Doing Business with GSA: Quick Guide 2013
General Information Concerning Patents
How to Write a Business Plan
Marketing for Small Business: An Overview
Planning and Goal Setting for Small Businesses
Q & A's for Small Business Employers
Record Keeping in a Small Business
Small Business Advantage
Starting an Internet Business: Dream Job or Pipe Dream?

Some family and money publications we noticed:
13 Things Everyone Should Know About Investing
A Boater's Guide to the Federal Requirements for Recreational Boats
and Safety Tips
Adventures in Parenting
Building a Better Credit Report
Credit Repair: How to Help Yourself
Fire Safety Activity Book
For Public Sale: Used Federal Government Personal Property
For Young Adults and Teens: Quick Tips for Managing Your Money
Handbook on Child Support Enforcement
Helping Your Child through Early Adolescence
How to Get Food Help
Mutual Funds: A Guide for Investors
National Sellers List
Social Security: Understanding the Benefits
You or Someone You Know May be Eligible for Help with Home Heating
and Cooling Bills
Understand Your Credit Score