Your best friend is getting married and you get to throw the wedding shower. Like most brides maids, you could use a hand.
To get a good head start, talk to the bride and get her ideas & wishes but remember,
it's your party to plan
.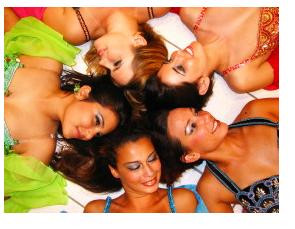 Theme:
Select a theme of interest to the bride, the group, or yourself, as it will help you while deciding everything else. You can choose a season, an era (the 50's?), a color, a flavor (chocolate, anyone?), song or even a destination (club Med?). But do spend some time and energy sorting this out. Everything else will be built upon this choice!
Venue and décor:
You can host the wedding shower on a beach, in a picnic area, on a boat in your home or even a limousine. Venues can be somewhat limited in the North Country but your imagination shouldn't be. Pick up decorations that complement the theme and give your shower an impressive look and feel. (If you consider a day-long 'shower on wheels', Boston, Burlington, Montreal and Portland are all within driving distance.)
Invitations:
You can find a number of attractive invites online, which can be easily printed and sent to your guests. However, if you want to add a special touch, then there are many ideas you can choose from. For example, you can get the invitation printed on a photo of the bride and/or bride and groom and add any details that you think will go well with the theme. Keep in mind that the invitation and/or party favors may become a lasting memento of the event.
Party favors:
Consider creating a lifetime photo book of the bride. Call one of her family members to get all those 'embarrassing moment' photos. You can also select from a wide range shower gifts online. Remember to keep them cute, fun, and on theme!
Activities:
Rather than just sitting or having lunch, plan some activities. If the beach or state park is the venue, then you can play games like volleyball or tug of war. Even if you are hosting the wedding shower in your house, you can make the event exciting by lining up some games or activities that the bride can enjoy with her friends. No matter if you are low on budget or time, you can always make it a lasting memory for the bride and her friends by keeping it personal and unique.
Games:
Bridal Shower Games
Top 20 Unique Bridal Shower Games
10 Fun Bridal Shower Games
Bridal Shower Games
Party Favors:
Bridal Shower Favors
Wedding & Bridal Shower Favors
(The Knot)
Party City
Invitations:
Bridal Shower Invitations
More Tips:
Bridal Shower Ideas
Planning a Bridal Shower
(Better Homes & Gardens)
Bridal Shower Tips from the Experts
(Martha Stewart Weddings)
Shop NH:
NH Made Wedding Favors
(Wedding Wire)