St. Johnsbury Academy's speaker at the school's 174th Commencement taking place on Monday, June 5th, will be Senator Bernie Sanders.
Academy Headmaster Tom Lovett said, "It is
always an honor when our elected officials, especially those at the federal level, agree to speak at our Commencement. Senator Sanders has been a very accessible member of Congress, addressing our students numerous times including at a recent Student Town Hall Meeting in Alumni Gym. Our students have regularly contributed to his State of the Union Essay Contest, and this year junior Quinn Nelson Mayo was selected as the contest winner. His willingness to discuss serious issues, listen seriously, and take student voices seriously has inspired our students to take the processes and promises of democracy seriously. He is a gifted public speaker, and I am sure his message will be well-received by our graduates and their families. I am looking forward to hearing what advice he will give to our graduates."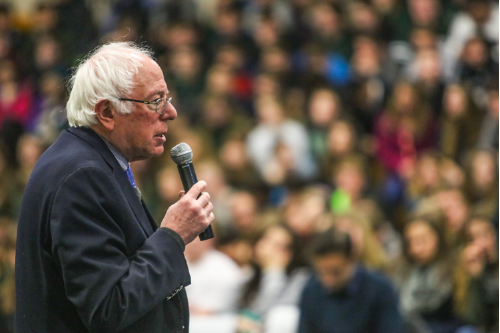 Posted 3/21/17